Gróf Degenfeld Kastélyszálló ****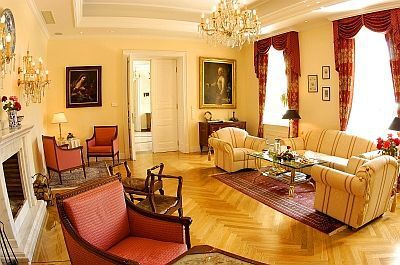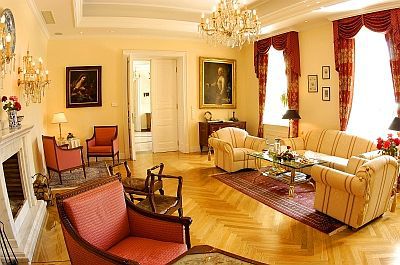 Grof Degenfeld Castle Hotel ****
The 4-star Grof Degenfeld Castle Hotel as part of the Degenfeld estate is situated at Tarcal, next to the Grof Degenfeld Winery, in the heart of the world famous Tokaj wine region.
The air-conditioned, high standard four-star castle hotel is a country mansion reconstructed standing in the park of a once royal estate. The castle hotel offers its guests twenty double rooms and a suite with satellite, telephone, internet and mini bar. The salon and the library evoke a 19th-century atmosphere.
The restaurant of Grof Degenfeld Castle Hotel with its summer terrace and wine pub is an ideal place for true gastronomic adventures. The banquet hall ensures the high standard organization of events while the conference room equipped with all the necessary technology is a perfect setting for trainings, meetings and seminars.
Other facilities like an outdoor swimming pool, tennis courts, wine tasting, cellar tours, horse riding make the stay of our guests a true recreation. Our professional team is a guarantee for a top quality service in a homely atmosphere.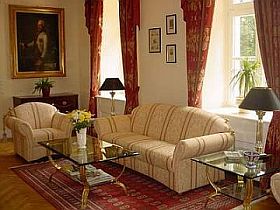 Hotel services
Group reservation
hotel video
Price information
Cancellation policy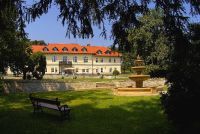 Exkluzív pihenés borozással Tarcalon hétvégén (min. 2 night)

2020.06.15 - 2020.10.05
Exkluzív hétvégi pihenés borozással a Degenfeld Szőlőbirtokon (min. 2 éj) 19.950 Ft / fő / éj ártól / üdvözlőital / svédasztalos reggeli / pincelátogatás / 5 boros kóstoló / ingyenes parkolás / ingyenes wifi /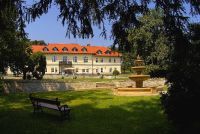 Wellness hétköznap reggelivel Tarcalon (min. 2 night)

2020.06.15 - 2020.10.05
Bor és Wellness hétköznap a Gróf Degenfeld Kastélyszállóban (min. 3 éj) 21.970 Ft / fő / éj ártól / üdvözlőital / svédasztalos reggeli / pincelátogatás / 5 boros kóstoló / 45 perc masszázs / ingyenes wifi / ingyenes parkolás /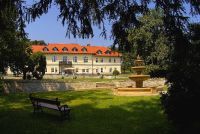 Wellness borvacsorával hétvégén Tarcalon (min. 2 night)

2020.06.15 - 2020.10.05
Hétvégi borvacsora és gasztro élmények a Degenfeld Szőlőbirtokon (min. 2 éj) 29.450 Ft / fő / éj ártól / üdvözlőital / svédasztalos reggeli / pincelátogatás / 1 alkalommal 5 fogásos borvacsora / ingyenes wifi / ingyenes parkolás /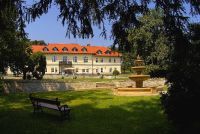 Kényeztetés a Gróf Degenfeld Kastélyszállóban (min. 2 night)

2020.06.15 - 2020.10.05
Kényeztetés a Gróf Degenfeld Kastélyszállóban (min. 2 éj) 20.150 Ft / fő / éj ártól / üdvözlőital / svédasztalos reggeli / menüválasztásos vacsora / pincetúra / 1 óra masszázs vagy borkóstoló / kézműves bonbon válogatás / ingyenes wifi / ingyenes parkolás /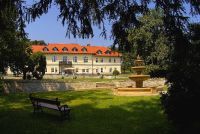 Hétköznapi borvacsora és gasztró élmények a Degenfeld szöllőbirtokon (min. 2 night)

2020.06.15 - 2020.10.05
Hétköznapi borvacsora és gasztro élmények a Degenfeld Szőlőbirtokon (min. 2 éj) 27.950 Ft / fő / éj ártól / üdvözlőital / svédasztalos reggeli / pincelátogatás / 1 alkalommal 5 fogásos borvacsora / ingyenes wifi / ingyenes parkolás /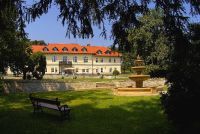 Exkluzív hétköznapi pihenés borozással Tarcalon (min. 2 night)

2020.06.15 - 2020.10.05
Exkluzív hétköznapi pihenés borozással a Degenfeld Szőlőbirtokon (min. 2 éj) 18.450 Ft / fő / éj ártól / üdvözlőital / svédasztalos reggeli / pincelátogatás / 5 boros kóstoló / ingyenes parkolás / ingyenes wifi / ingyenes parkolás /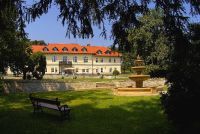 Bor és wellness akció hétvégén Tarcalon (min. 3 night)

2020.06.15 - 2020.10.05
Bor és Wellness hétvégén a Gróf Degenfeld Kastélyszállóban (min. 3 éj) 22.970 Ft / fő / éj ártól / üdvözlőital / svédasztalos reggeli / pincelátogatás / 5 boros kóstoló / 45 perc masszázs / ingyenes wifi / ingyenes parkolás /